Vancouver, British Columbia--(Newsfile Corp. - September 27, 2018) - Tower Resources Ltd. (TSXV: TWR) (OTCQB: TWRFF) ("Tower" or the "Company") is pleased to provide an exploration update, including assay results from two diamond drill holes (Table 1), of work completed this summer at the Company's flagship Rabbit North copper-gold project, near Kamloops, British Columbia. Exploration at Rabbit continues to return wide intervals of porphyry related copper and gold mineralization in several holes at the Western Magnetite Zone, including drill hole RN17-15 which intersected 247 metres @ 0.74% CuEq, including 27 metres grading 1.40% CuEq (see press release dated July 11th, 2017) and RN16-008 which intersected 200 metres grading 0.40% CuEq including 72 metres grading 0.61% CuEq (see press release dated December 8th, 2016).
Highlights from the 2018 summer program include:
RN18-23
288 metres grading 0.18% Cu and 0.12 g/t Au (0.26% CuEq) including;

53 metres grading 0.32% Cu and 0.22 g/t Au (0.48% CuEq), including

12 metres grading 0.59% Cu and 0.47 g/t Au (0.91% CuEq)

67 metres grading 0.23% Cu and 0.15 g/t Au (0.33% CuEq)
RN18-22
36.7 metres of 0.06% Cu and 0.10 g/t Au (0.13% copper equivalent)
"Tower has completed a detailed review of the Rabbit North project including surface mapping, core re-logging, geophysical re-interpretation and 760 m of diamond drilling in two holes in the Western Magnetite Zone," adds President & CEO Garett Macdonald. "We are very encouraged by the results and this work has given us a greater understanding of the controls on the mineralization as well as the exploration potential for the project. This summer's work suggests we are looking at multiple zones of structurally controlled alkalic porphyry related mineralization connected to a deep IP anomaly which can carry high grades of copper and gold, similar to the nearby New Afton underground mine. Tower's next phases of exploration will include deep penetrating geophysical surveys over the Western Magnetite, Chrysocolla, Dominic and Buff mineralized zones (see figures 3 and 4 ) to provide detailed interpretation of each area prior to commencing diamond drilling."
Table 1. Summary of Drill Results
DDH
From
(m)
To
(m)
Width
(m)*
Cu
(ppm)
Cu
(%)
Au
(g/t)
CuEq
(ppm)**
CuEq
(%)**
RN18-023
63
351
288
1,772
0.18
0.12
2,574
0.26
including
126
193
67
2,328
0.23
0.15
3,345
0.33
including
237
290
53
3,223
0.32
0.22
4,769
0.48
including
237
249
12
5,933
0.59
0.47
9,140
0.91
RN18-022
245.3
282
36.7
561
0.06
0.10
1,265
0.13
*Width refers to drill hole intercept. True widths have not been determined.
**Copper Equivalent (CuEq) is used for illustrative purposes, to express the combined insitu value of copper and gold as a percentage of copper. No allowances have been made for recovery losses that would occur in a mining scenario. CuEq is calculated on the basis of US$2.65 per pound of copper and US$1250 per troy ounce of gold, using the formula:
CuEq = [(%Cu)(22.0462)(US$lbCu)+(gptAu)(1/31.1035)(US$ozAu)]/[(22.0462)(US$lbCu)
The road-accessible Rabbit North project comprises approximately 16,400 hectares in the infrastructure-rich copper and gold porphyry belt of southern British Columbia. The producing New Afton copper and gold mine is approximately 14 kilometres east of the main Rabbit North targets and the Highland Valley Copper Mine, operated by Teck Resources Ltd., is located 28 kilometres to the west.
Discussion of Results
Drill hole RN18-023 was an angled hole (Azimuth 315º, -55º dip) collared from the same setup as drill hole RN17-015 (see Figure 1). As in RN17-015, mineralization in RN18-023 consists of chalcopyrite and lesser pyrite as fine-grained disseminations associated with strong, overprinting inner propylitic (chlorite, magnetite, epidote, carbonate) and sodic (albite) alteration of host Nicola Group volcaniclastic rocks. Native copper occurs on fracture surfaces and fine veinlets (see Figure 2). Hydrothermal breccia with monzodiorite fragments, and locally milled breccia with monzodiorite and volcanic fragments is present in the Western Magnetite zone. The rock flour matrix to the breccia is overprinted with phyllic-carbonate alteration and locally significant pyrite and chalcopyrite.
Drill hole RN18-022 was collared 200 metres southwest of RN17-015 at Azimuth 315º and -60º dip. Trace mineralization occurs as fracture coating native copper with chlorite and calcite.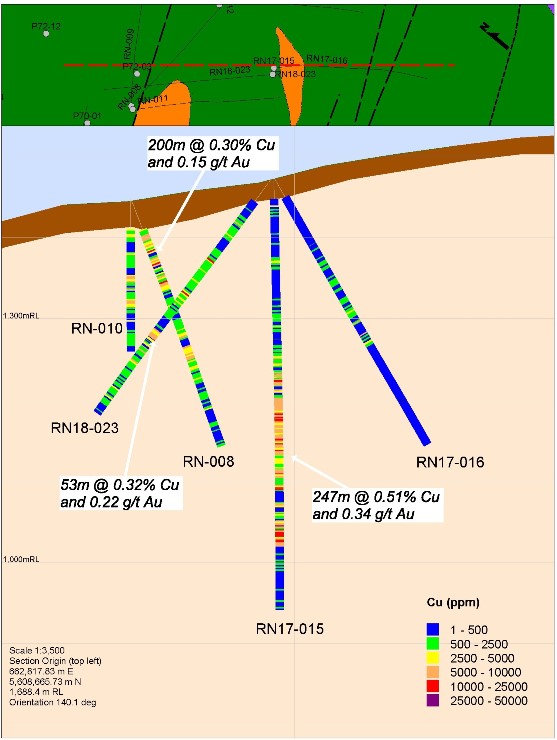 Figure 1: Cross section through Western Magnetite Z

To view an enhanced version of Figure 1, please visit:
https://orders.newsfilecorp.com/files/5023/38936_a1538001630738_92.jpg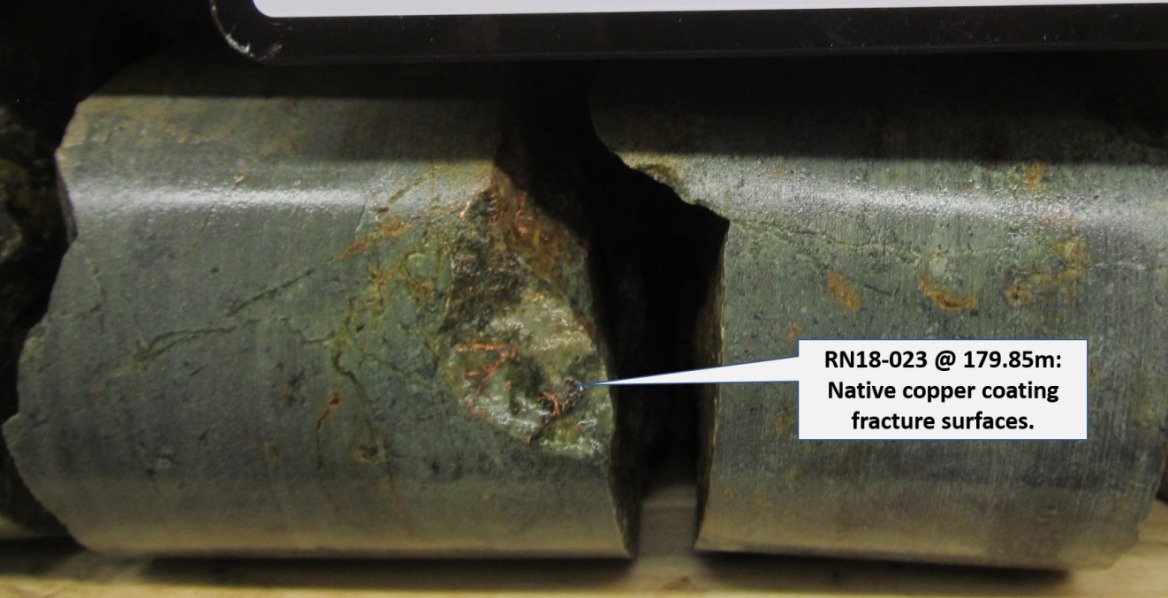 Figure 2. Native Copper in Hole RN18-023

To view an enhanced version of Figure 2, please visit:
https://orders.newsfilecorp.com/files/5023/38936_a1538001631301_53.jpg
2018 Work Programs & Next Phases
Tower Resources' 2018 exploration program at Rabbit North included detailed geological and structural mapping covering the Durand Stock and surrounding Nicola Volcanic Rocks. Tower contracted Crossrange Logistics Inc. ("Crossrange") to perform a comprehensive review of company data and procedures in order to provide target generation and guidance for future exploration activities at Rabbit North. Crossrange, in cooperation with Mira Geoscience Ltd., performed 3D modelling and interpretation of geophysical data encompassing the Rabbit North property. Future exploration activities at Rabbit will include the completion of deep 3D direct current resistivity and induced polarization (DCIP) surveys followed by target refinement and diamond drilling.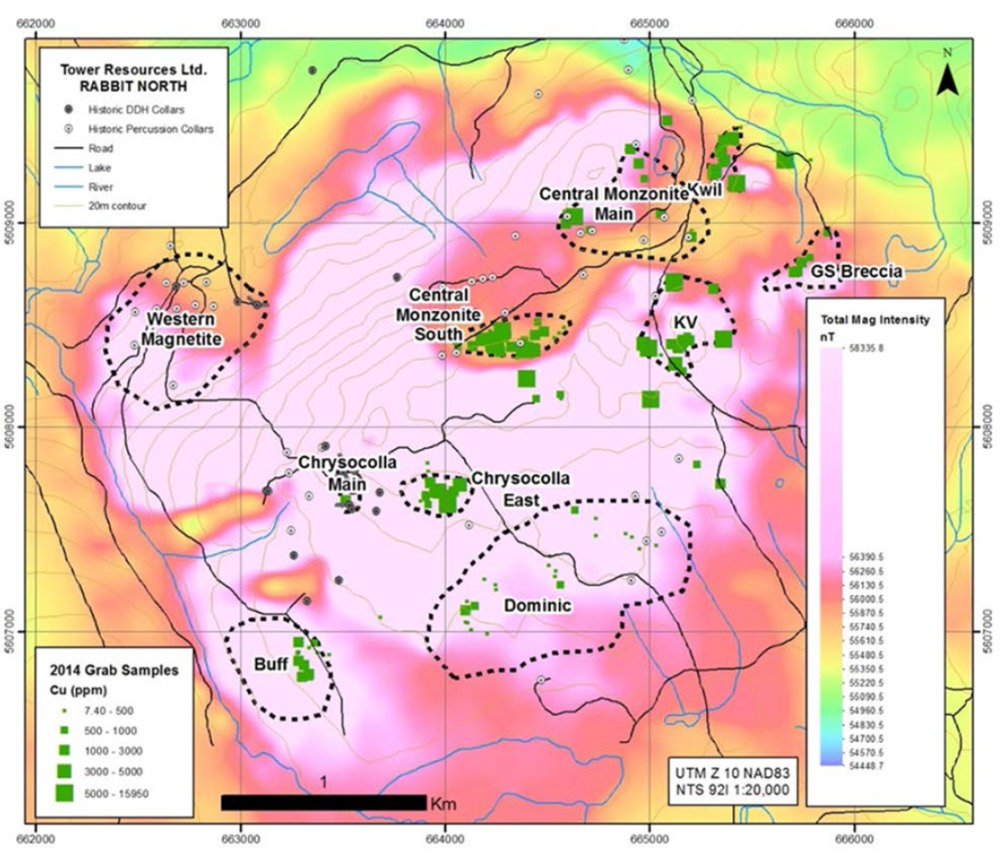 Figure 3. Rabbit North Exploration Targets

To view an enhanced version of Figure 3, please visit:
https://orders.newsfilecorp.com/files/5023/38936_a1538001631520_53.jpg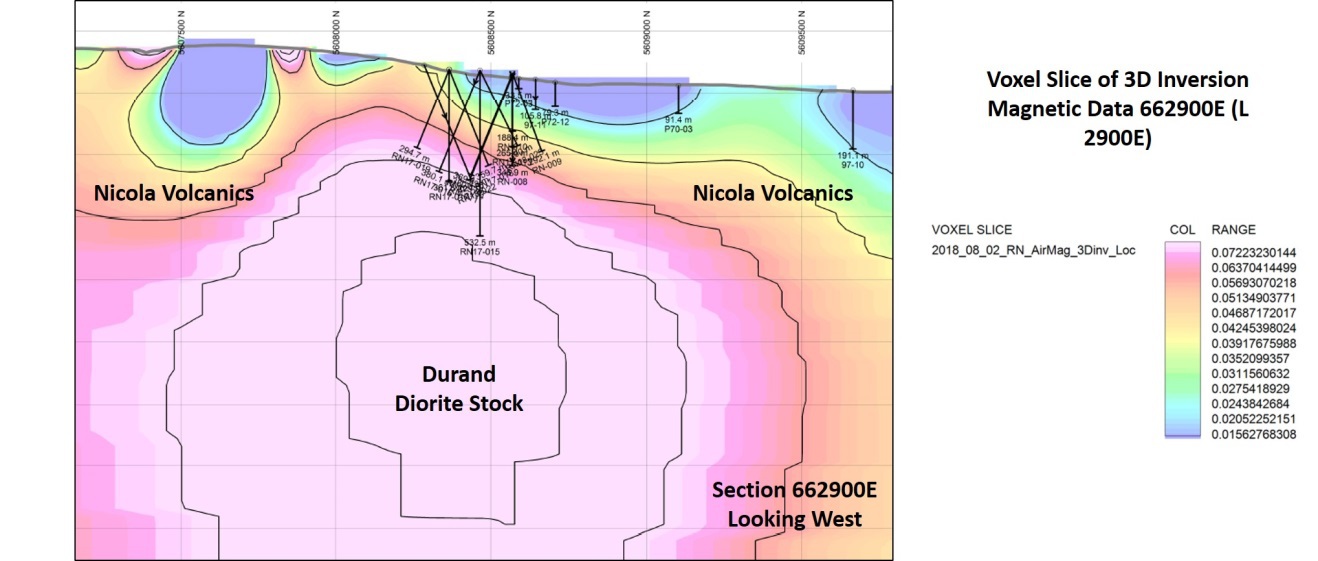 Figure 4. Geophysical Cross Section 662900E

To view an enhanced version of Figure 4, please visit:
https://orders.newsfilecorp.com/files/5023/38936_a1538001631785_93.jpg
Project Description
The Rabbit North project is situated in the prolific and metal endowed Triassic-Jurassic island arc related Quesnel Terrane; a significant and economically proven porphyry belt in British Columbia (Figure 5). At Rabbit North, alkalic porphyry related copper and gold mineralization is hosted in two rock types: a zoned alkaline intrusion (diorite to monzonite) termed the Durand Stock, and country volcanic rocks of the Nicola Group. Based on Tower's multidisciplinary exploration programs consisting of prospecting, geological mapping, re-logging of historic drill core and ground and airborne geophysics, ten immediate drill ready targets were recognized. Positive diamond drilling results encountered in the Western Magnetite and Chrysocolla Main Zones demonstrate the potential for discovery of significant copper-gold alkalic porphyry mineralization on the Rabbit North property.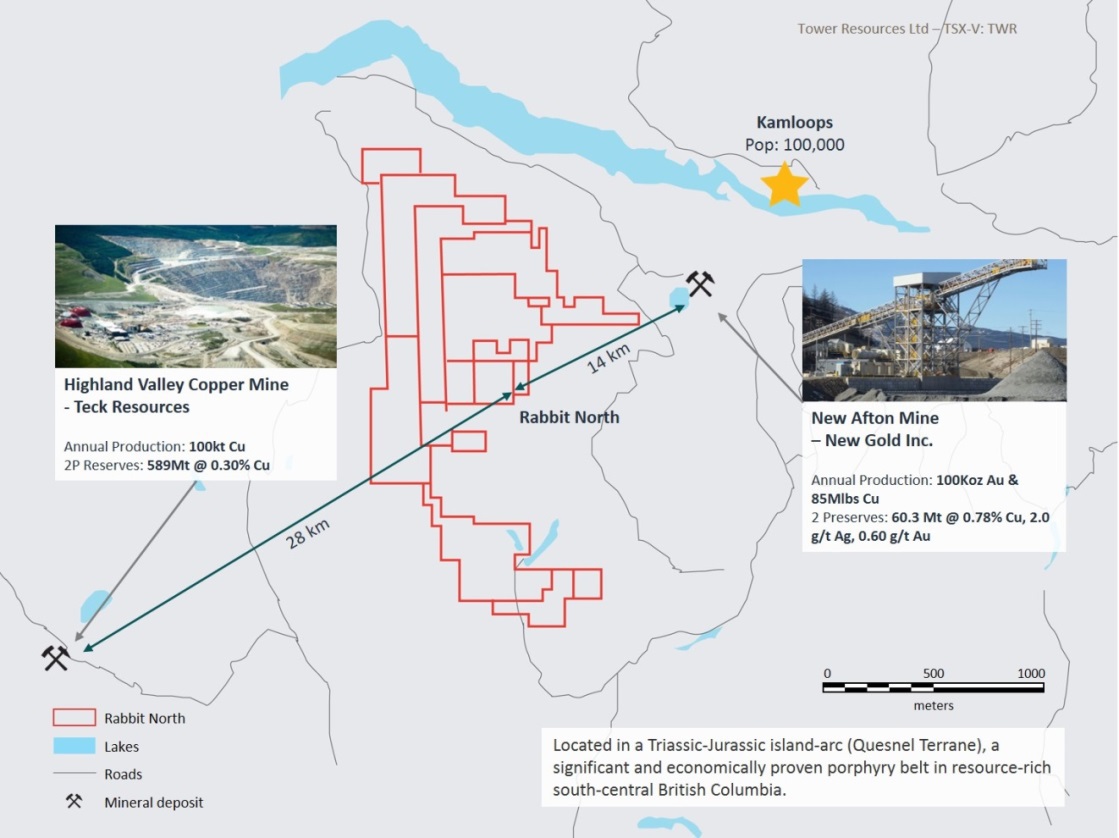 Figure 5. Property location map

To view an enhanced version of Figure 5, please visit:
https://orders.newsfilecorp.com/files/5023/38936_a1538001632223_87.jpg
Methods and Qualified Person
Drill core samples - generally 2 metres in length - were split at Tower's core logging facility in Kamloops, BC. Samples were prepared for analysis and analyzed at Activation Laboratories (ActLabs) in Kamloops, BC, an ISO/IEC 17025 Accredited (Lab 790) by the Standards Council of Canada. Samples were analyzed for gold by fire assay and ICP-OES and for 37 further elements, including copper, by ICP-OES using a four-acid, near-total digestion. Overlimit (>1%) copper analyses were repeated using the same procedures but at a higher detection range. QA/QC samples including blanks, standards and duplicate samples were inserted regularly into the sample sequence at a ratio of approximately 1:10.
The technical content of this news release has been reviewed and approved by Darrell Hyde, P.Geo., Exploration Manager for the Company and Qualified Person as defined by National Instrument 43-101.
About Tower Resources
Tower is a Canadian based mineral exploration company focused on the discovery and advancement of economic mineral projects in the Americas. The Company's key exploration assets are the Rabbit North copper-gold porphyry project located between the New Afton and Highland Valley Copper mines, the Nechako gold project near New Gold's Blackwater project and the More Creek and Voigtberg gold projects in the Golden Triangle area of Northern British Columbia.
On behalf of the Board of Directors,
Tower Resources Ltd.
Garett Macdonald, President, CEO & Director
(604) 558-2565
This email address is being protected from spambots. You need JavaScript enabled to view it.
www.towerresources.ca
Reader Advisory
This news release may contain statements which constitute "forward-looking information", including statements regarding the plans, intentions, beliefs and current expectations of the Company, its directors, or its officers with respect to the future business activities of the Company. The words "may", "would", "could", "will", "intend", "plan", "anticipate", "believe", "estimate", "expect" and similar expressions, as they relate to the Company, or its management, are intended to identify such forward-looking statements. Investors are cautioned that any such forward-looking statements are not guarantees of future business activities and involve risks and uncertainties, and that the Company's future business activities may differ materially from those in the forward-looking statements as a result of various factors, including, but not limited to, fluctuations in market prices, successes of the operations of the Company, continued availability of capital and financing and general economic, market or business conditions. There can be no assurances that such information will prove accurate and, therefore, readers are advised to rely on their own evaluation of such uncertainties. The Company does not assume any obligation to update any forward-looking information except as required under the applicable securities laws.
Neither TSX Venture Exchange nor its Regulation Services Provider (as that term is defined in policies of the TSX Venture Exchange) accepts responsibility for the adequacy or accuracy of this release.